News and Events
Light-weight Steel Structure Deluxe Buildings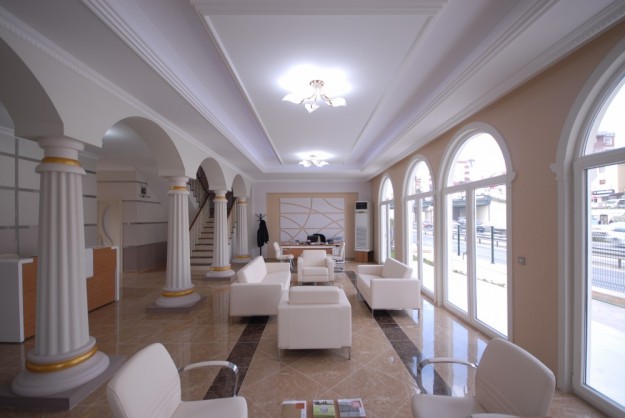 We have completed one more of the showroom buildings that we created for our customers to be familiar with light weight galvanized steel structure production technology, materials standards that we apply in the way of producing DELUXE buildings with this technology.
A1 class fireproof fiber cement boards produced by our sister Company , were used with different patterns and different cutting techniques. The different applications of this material can be seen on interior walls, ceilings and columns as well. Considering sound and heat insulation, building components were designed to minimise the cost of energy comsumption .
Earthquake proof, environmentally friendly materials used of these structures with fast setup process and reduced cost of construction is of great importance for a sustainable environment.

Media Center