News and Events
Special Offer for Containers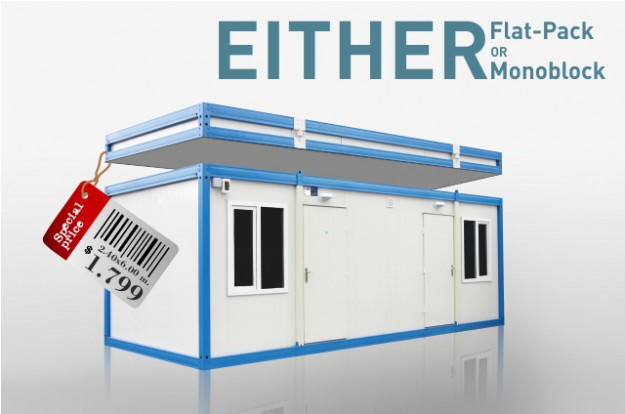 Either Monoblock or Flat-Pack

Max 12 pcs packed units can be in a truck, easily loaded and stored.

To be disassembled and reassembled many times. Durable and environmentally-friendly.
Resistant to tough construction site conditions and can be used as three floors.
Galvanized structural steel sheet is used along with B1 class fire resistant, insulated Hekim sandwich Panels for walls & roofs and A1 class fire resistant for floor.

Double glazed PVC Windows.
The price is on Exw basis and assembly cost in not included for Flat-pack units. The price belongs to KB2-6 Model. The duration and price of this special offer can be changed without any notice. For more details and options of different layouts and prices;
https://www.pirazizint.com/accommodation-containers.html
Media Center